Our Team  
Loss Assessors With Over 140 Years Combined Experience
The directors of Cherry and Griffiths have extensive experience, gained over the years, in insurance claims handling, and with our wide-ranging skill set, we are able to deal with all aspects of your claim.
In addition, all our directors are loss assessors of long standing and they each have their own areas of expertise, ensuring that we always get the best deal for individual clients.
And, our loss assessors are extremely well respected by their peer group insurance professionals around the UK.
Paul Cherry
Director – Loss Assessor
Paul was one of the original directors when the company was started in 2009 and has worked as a loss assessor locally since 1989. Paul specialises in all types of domestic claims and those of clients with multiple property portfolios.
As a company we often offer free advice to clients and will not take instructions to act unless we believe we can add value to the claim. It is therefore very rewarding when months or years later these people come back and appoint us to work for them.
Paul has lived in Lancashire all his life and has a young family who keep him very busy including his teenage son who is a budding magician. His family are involved with both the Clitheroe Wolves Ladies and Girls football teams who are sponsored by Cherry & Griffiths.
Richard Lund Cert CII
Director – Loss Assessor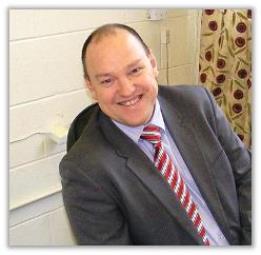 Richard joined Cherry & Griffiths as a director in 2012 and is based in Baildon. He has worked in the insurance industry for 25 years and has a wealth of diverse experience having previously worked as a loss adjuster for Robins, for RBS Insurance Group and as a loss assessor. Prior to his career in insurance Richard worked as a police officer.
Richard deals with all claims but specialises in commercial material damage and business interruption claims and enjoys the challenge that these complex claims bring; much of his work comes from recommendations from his extensive broker connections.
Richard is busy out of work as the father of 5 children. He is a keen runner especially fell running and is a committee member of his local running club.
Christine Hill BA Hons PGCE ACII
Office Manager
Christine has worked in the Insurance industry for 30 years and joined Cherry & Griffiths six months after they opened in 2009. She has worked as a loss adjuster both in Sussex and Lancashire, as well as for a local insurance broker. Christine is a qualified teacher and combined her teaching and insurance expertise as a commercial claims training officer/claims handler for AXA before joining the team. Initially her role was as PA to Paul Griffiths but she now works as the office manager in addition.
Christine enjoys working for a small, supportive team with a range of skills and expertise who genuinely work to support and help their clients.
Christine loves music and attending gigs and festivals as often as possible. She also spends her spare time working as a textile artist and visiting her grown-up children, family and friends scattered around the country.
Geoff Williams ACII FCILA FUEDI-ELAE
Consultant – Loss Assessor/Loss Adjuster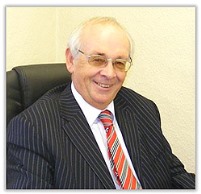 Geoff was one of the founder partners of the company and although he is officially retired he still works as a consultant for Cherry & Griffiths. He has been in the insurance industry since 1968, working for nine years at an insurance company and since then as a loss assessor and loss adjuster acting for both individuals and insurance companies, as well as being an examiner for CILA. He specialises in Commercial and Business Interruption claims.
Geoff is something of a workaholic but when he takes a break he likes to visit his apartment in Spain, fell walking and follows football. Geoff has two sons and at last count four grandchildren and a grand-dog who are a big part of this life.